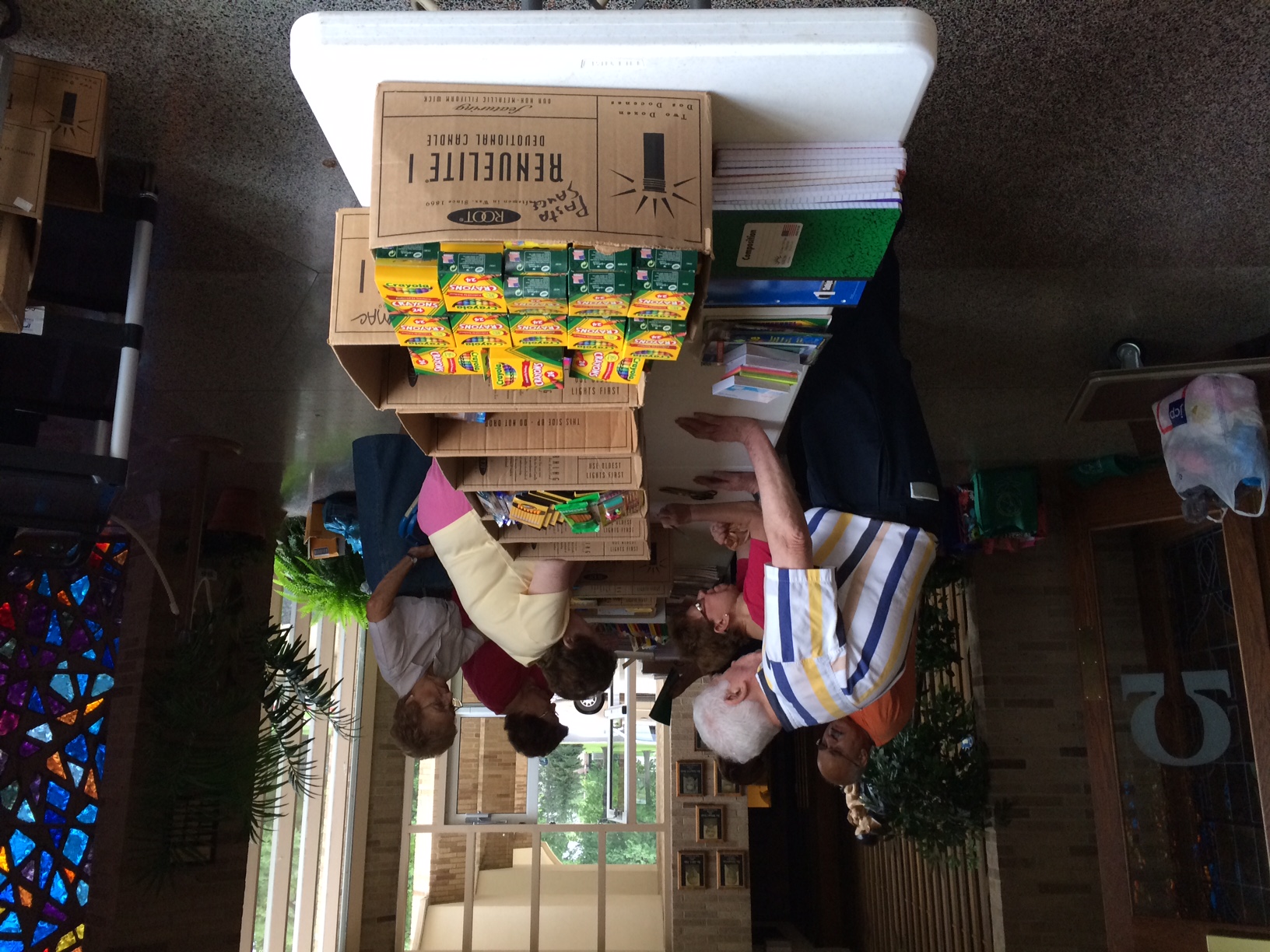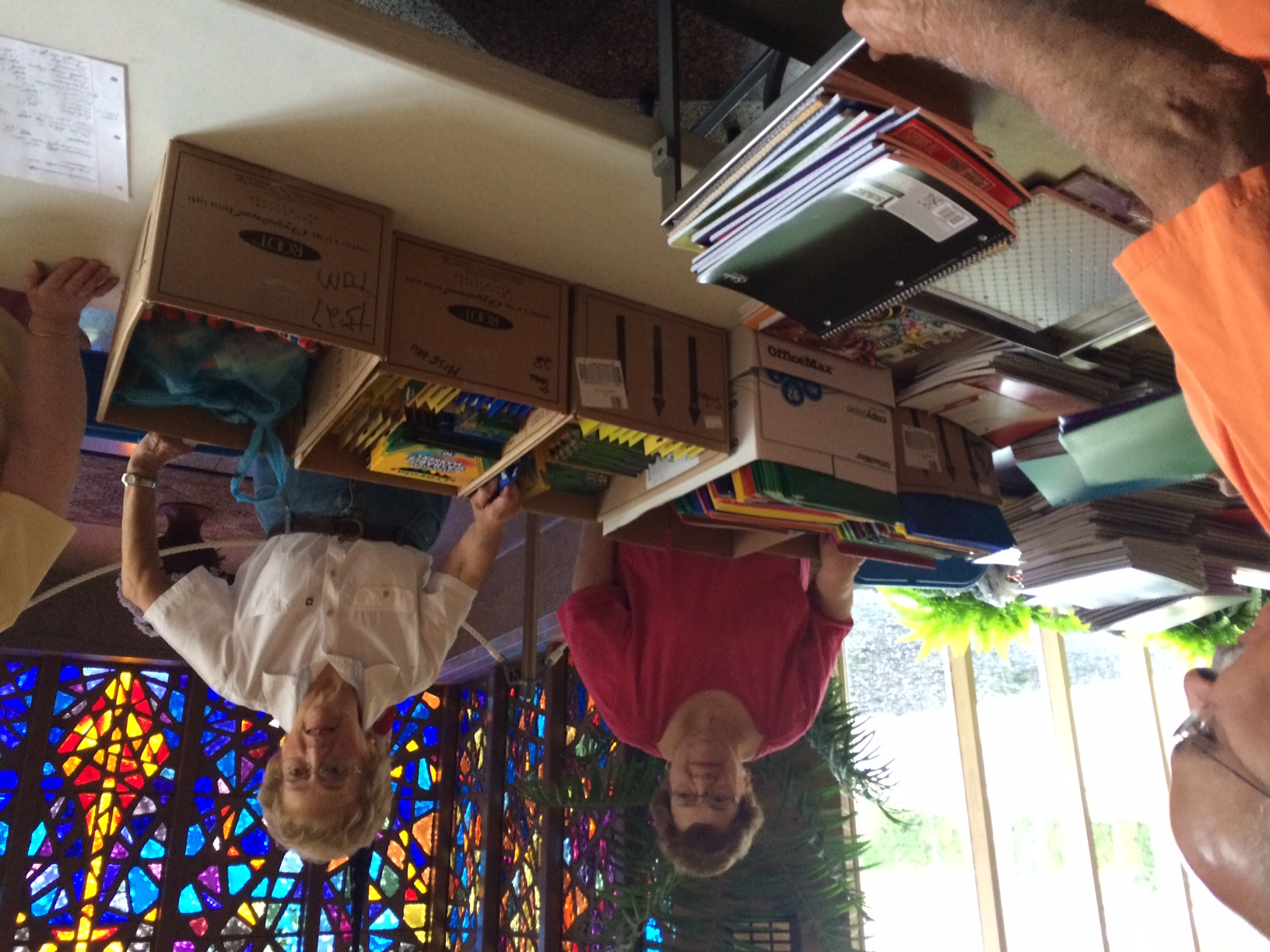 St. Vincent de Paul Outreach Organization
For 62 years, St. Leo's St. Vincent de Paul Outreach Organization has followed in the footsteps of its namesake by providing aid to those in need within the geographic area serving our parish.
Most parishioners are familiar with the food collection drive on the weekend before the third Tuesday of every month. The food generously donated by parishioners is sorted and distributed by the Vincentians to feed 102 people comprising of 35 families. Special food deliveries are made at Easter, Thanksgiving and Christmas to make the holidays a little brighter for these families.
While feeding the hungry is a priority, the Vincentians works behind the scenes in other ways to make life a little easier for those less fortunate. The "Sock and Underwear Drive" assists the St. Vincent de Paul Ozanam Center. Every August a "Back to School Drive" brings in enough school supplies to help 150 needy students. The money collected on "Blanket Sunday" in October helps to take the chill off of a cold winter.
Besides the food donations, monetary contributions can be placed in the St. Vincent De Paul Poor boxes located at the entrances of the church. Parishioners can utilize the envelope included periodically in our offertory mailing, or an envelope can be placed in the collection basket or dropped off at the rectory, just mark it "St. Vincent De Paul Outreach Organization".
You can help too by being the eyes and ears of the Organization. If you know a family in distress, please let the Vincentians know by contacting the rectory at 216 – 661 – 1006 with information about an individual or family in need.
The Vincentians are grateful for the generous contributions of the parishioners at St. Leo's, which makes their work possible.
If you would like to donate food, please place the bag of non-perishable items by the statue of St. Vincent de Paul (see above) in our church vestibule. Thank you!